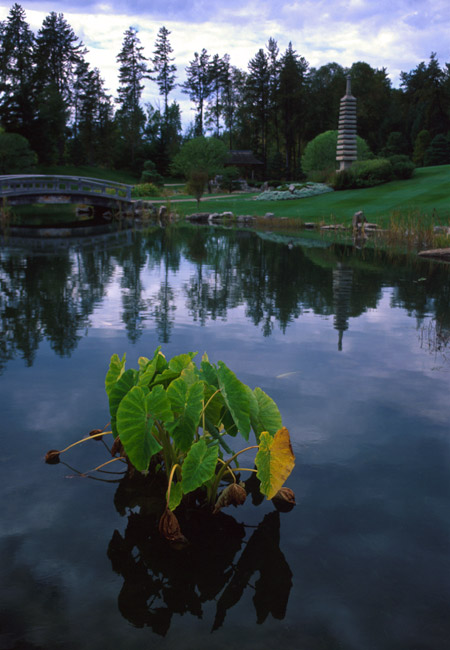 all along this road
not a single soul—only
autumn evening
~ Basho
Sam Hamill in his translation of Basho's travelogues, tells us that Basho's haiku was written just before his death and that "this road" refers the road of poetry, the road of Zen practice, and the road of life itself. All of these are one for Basho. So it was through his lifelong development of the Way of Poetry. In the autumn of his life Basho concerned himself with this road without a single soul; not only do we travel this road alone, but even the status of our own self ultimately has no meaning when confronted with the lonely depths of an autumn evening.
A bit about Japanese Gardens. Sen no Rikyu (1522 - 1591) is considered the historical figure with the most profound influence on the Japanese tea ceremony. He once built a garden enclosed by a tall hedge that blocked the view of the sea. The client for whom the garden was built was unhappy—until he bent to wash his hands in the water basin. The sea then became visible in a gap between the hedges and the client smiled. As the tea master had hoped, the client realized the intent behind the design. As his mind made the connection between the water in the basin and the great ocean and thus between himself and infinite universe.
| Return to Entry Page | About This Site | Copyright & Sale of Images | Japanese Garden Information |
| Ray's Web | Ray's Other Photography Websites | Ray's Haiku Websites | Email |