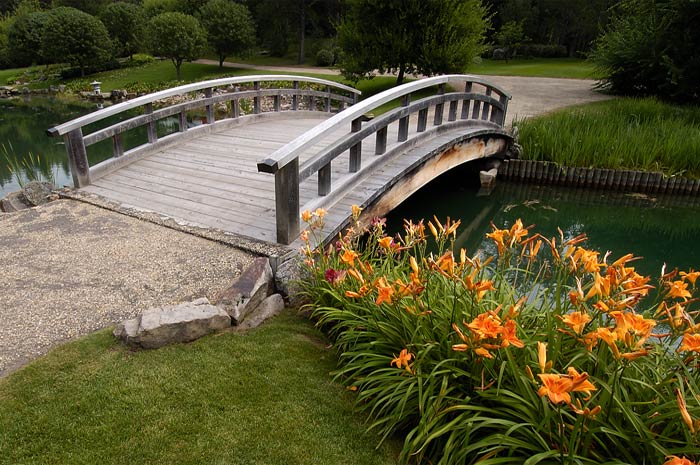 the cure for
this raucous world...
late cherry blossoms
~ issa
The University of Alberta's Kurimoto Japanese Garden occupies five acres with a variety of flowers and flowering trees. It is one of only a few Japanese gardens established in northern latitudes. It is a feast for both the senses and the photographer's lens.
Dedication of this website: The garden began with the approval of a proposal by Dr. Marion Shipley and the Friends of the Devonian Botanic Garden who also raised the funds for it. The garden is named after Dr. Yuichi Kurimoto, who was the first Japanese national to graduate from the University of Alberta's Faculty of Arts in 1930.
| Return to Entry Page | About This Site | Copyright & Sale of Images | Japanese Garden Information |
| Ray's Web | Ray's Other Photography Websites | Ray's Haiku Websites | Email |