Endings
On impulse we choose an unmarked trail and an hour later are rewarded with an emerald pond surrounded by reeds. There's a rise with a stand of poplars and a wooden bench. As we relax, we notice a brass plaque anchored in stone that reads: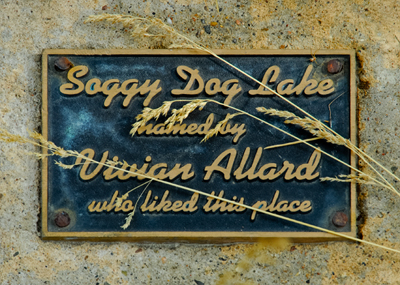 Soggy Dog? I imagine a curly-haired dog prancing out of the water, shaking off, the woman's initial dismay at being showered, and the laughter that only dog owners can understand. Before leaving we lay fall grasses on her memorial.
The trail back to our rented cabin curves gently through stands of pine. Slanting rays of sunlight send long shadows across the mossy ground.
My companion, walking just ahead, favors a chronically sore hip. "I may not be able to do this much longer," she says.
hand skimming
the tops of tall grasses
geese flying south
through the
shadowed bus window
a wave goodbye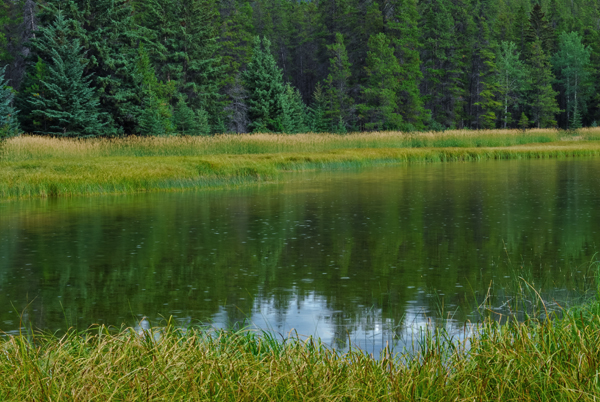 ---
images: Soggy Dog Lake, Jasper National Park
R. Rasmussen, Contemporary Haibun Online, 5:1, March 2009.